CEO Forum and CCVS Birthday and Office opening
Time: 9:00am - 1:00pm
Venue: 16-18 Arbury Court, Cambridge
Come and hear from the County Council
About their plans for the future, the challenges they are facing, and about how we can work with them going forward.
We will hear from Wendi Ogle-welbourn Corporate Director People & Communities about the latest changes affecting Cambridgeshire County Council and the challenges they are facing.
There will be an opportunity to ask questions and to look at ways in which the voluntray sector as a whole can work more productively with the County Council.
This will be followed by a short networking/updating session if time allows.
Stay on to help us celebrate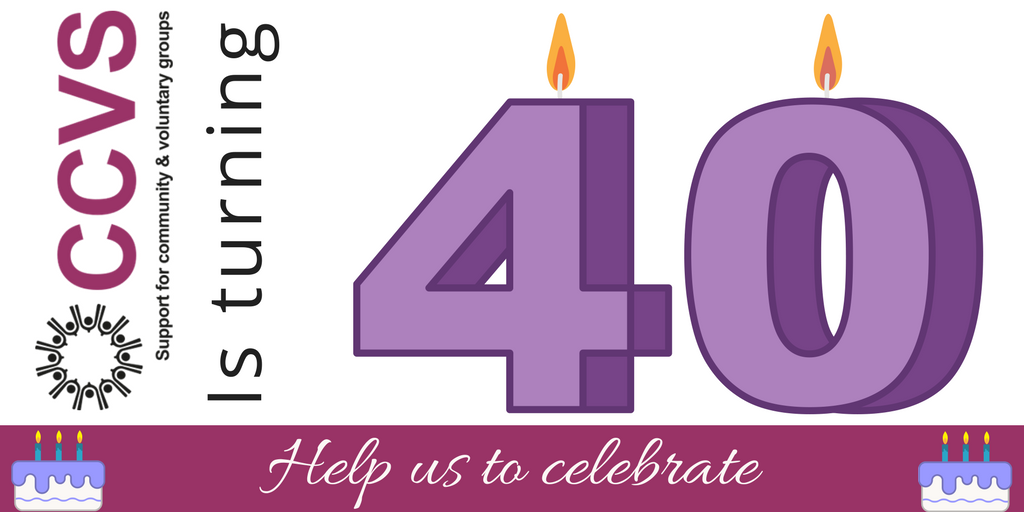 CCVS is turning 40. The Mayor of Cambridge, Councillor George Pippas, will cut a cake and also officially open the offices in Arbury Court.
A sandwich lunch will be served and there will be an opportunity to look around the office.